High Gluten Maize Flour Market Analysis
Time:2018-03-14

Views:Loading...
High Gluten Maize Flour Market Analysis:
High gluten maize flour is produced by bio-enzyme technology. It makes the ordinary corn flour price rise doubly. The price for 1kg of high gluten corn flour is one to two times of the current wheat flour price. From the sales status of the high gluten corn flour which has launched in the market, the price of high gluten corn flour is continually rising, which indicates that there has large market potential for high gluten corn flour.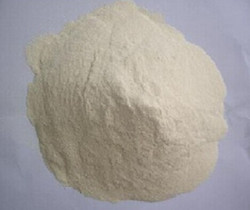 The successful development and production of high gluten corn flour not only solves the problems of feeds, but also helps farmers increase their income. We know that, in the past, the ordinary corn were often used as animal feeds and its additional value was quite low. But now high gluten corn flour can change this condition.

Besides, HIGH GLUTEN CORN FLOUR keeps all of the nutrition ingredients of corn flour, and its crude fiber content surpasses the other cereals food. Its nutrition value and edibility has been improved a lot, meanwhile, it removes the bitter and biting taste of raw corn, and tastes smooth and chewy. Therefore, it is also called Grain Soft Gold in 21 Century.
High gluten corn flour production line can furthest solve the problem of corn low benefit. From many agricultural fairs both home and abroad, we can see that high gluten corn flour is purchased promptly once they were shown. High gluten corn flour has become the hot consumer goods on these fairs. And the business negotiations are quite active and the economic benefit of the production is very considerable.